You can unarchive creations in one of two ways.

1. On My Creations page, set a filter to Archived.
2. Hover over the creation in the grid view and select Unarchive from the 3 dots list.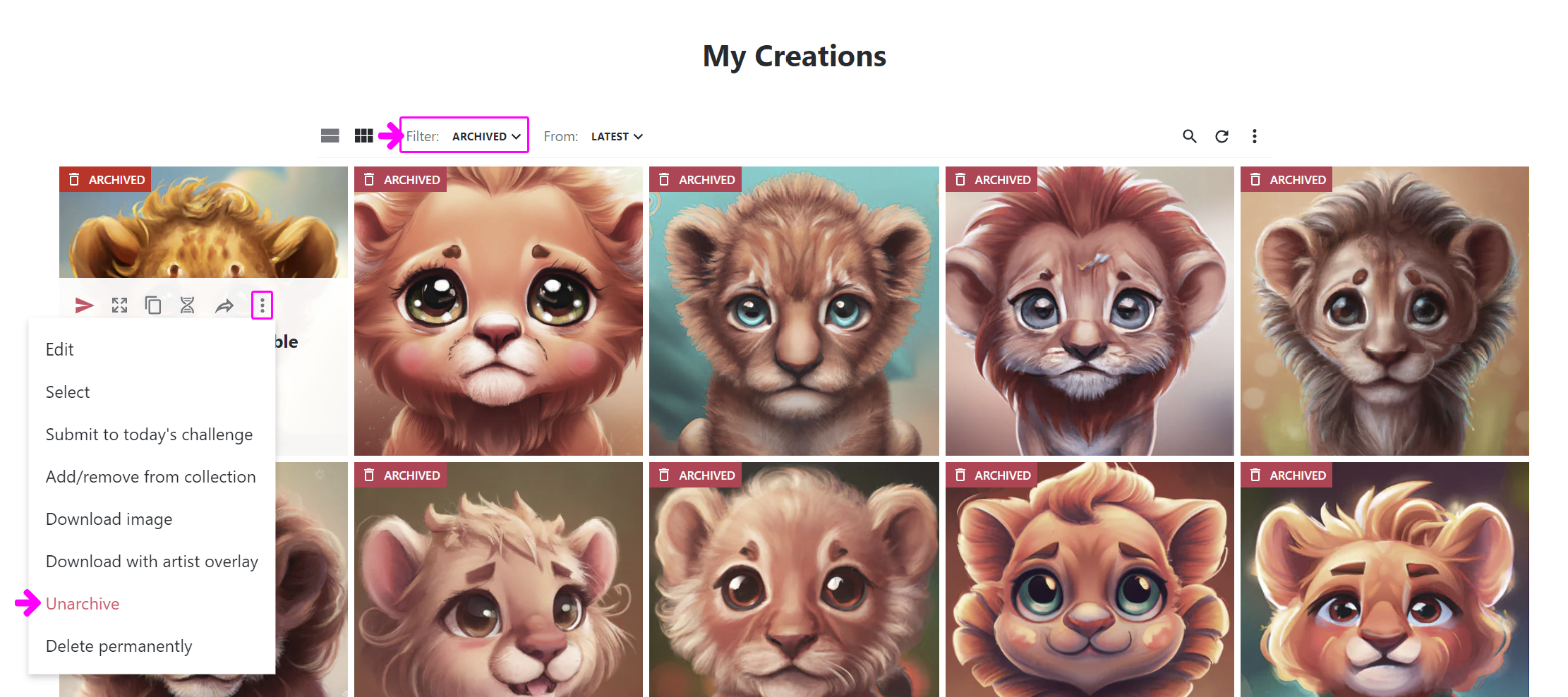 Or you can select multiple creations and unarchive them in bulk.

1. On My Creations page, click on the tree dots icon and choose Select Creations.

2. Select creations you want to unarchive, and click on More in the top blue bar > Unarchive.